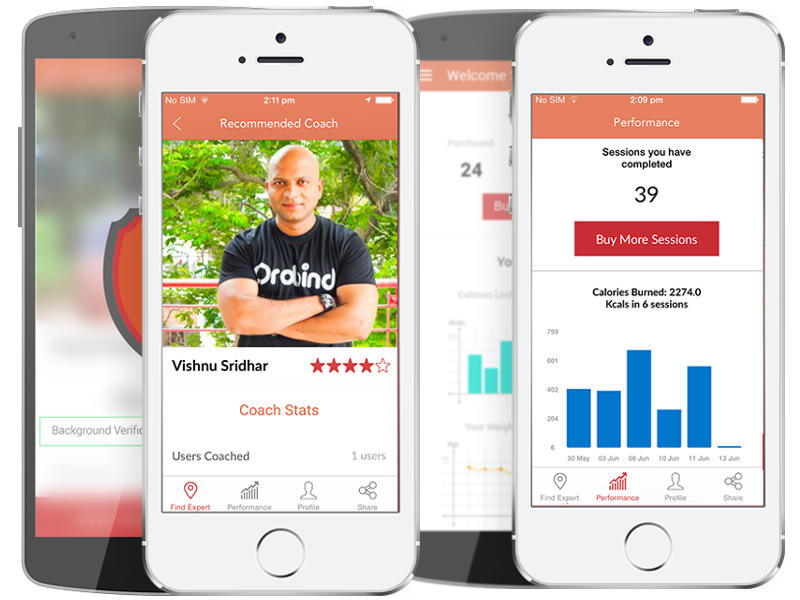 Home services booking portal Housejoy on Wednesday announced its acquisition of Orobind, a startup which provides a mobile app for discovery and home booking of personal fitness coaches.
The terms of the acquisition were not disclosed. The entire Orobind team will also be moving to Housejoy. As a part of the deal, Housejoy has acquired the trainers of Orobind, the customers base and its technology.
Founded by Satya Vyas and Shubhanshu Srivastava in December 2014, Orobind claims to be a leader in the 'at-home' personal fitness space, and is serving more than a thousand customers in Bengaluru alone, with around 135 active personal trainers on the platform.
"The acquisition is a part of our strategy to become leaders in this categories with high repeat order rates. With this acquisition we are looking to create a differentiated lifestyle experience for our customers across beauty, fitness, and wellness categories," said Saran Chatterjee, CEO at Housejoy in an emailed statement. "Orobind has been ahead of almost everyone in this category in terms of numbers and tech reliability and most importantly has a team that understands the category the most," he added.
"The transaction is a win-win for both the parties. For Orobind it gives us an opportunity to be a part of a larger 'at- home' services play and build a very large wellness category. For Housejoy it gives them the depth it requires to be the largest player in the overall wellness category," said Satya Vyas, Co-Founder at Orobind in an emailed statement.
The Amazon-backed company competes with Doormint, UrbanClap, LocalOye, Qyk, Near.in, Mr. Right, and Taskbob, among others in the home services space.
The Bengaluru-based Housejoy had launched its operations in January 2015, and is currently operational across 13 cities in the country. The company had raised Rs. 150 crores in Series B round of funding from Amazon, Vertex Ventures, Qualcomm, and Ru-Net Technology Partners in December 2015.
["source-gadgets.ndtv"]