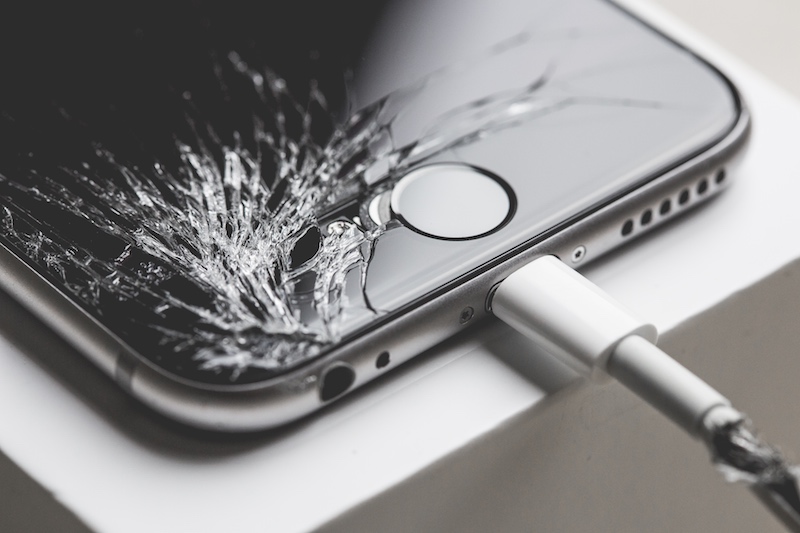 Apple may soon allow you to trade-in your damaged iPhone for a store gift card. According to a report, the company has updated its iPhone trade-in program to accept old iPhone models – the iPhone 5s, iPhone 6, and iPhone 6 Plus – with damaged screen, home button, and camera sensors. In the meanwhile, Apple has tied up with at least one screen protector company to offer installations to users in store.
Apple has long allowed users to trade-in their old iPhone models and get a gift card, which in turn, can be used to purchase a new iPhone. The Cupertino-based company, however, does not accept damaged iPhone units. That's changing, reports 9to5Mac. The publication claims that starting this week itself Apple Stores around the world will begin giving store gift cards for the damaged iPhone models.
The change of heart comes as the company believes doing this will encourage more people to purchase a new iPhone instead of getting their old iPhone's damaged display or other component fixed. And rightly so, almost every component on the iPhone requires you to cough up a good sum of money for repairs. The display for the iPhone 5s, for instance, in India could set you back by around Rs. 20,000.
But Apple doesn't seem to be offering that whole lot of money for your old, damaged iPhone. The report claims that Apple will be offering users with $50 (roughly Rs. 3,400) for an iPhone 5s, $200 (roughly Rs. 13,600) for an iPhone 6, and $250 (roughly Rs. 17,000) for an iPhone 6 Plus. There is no word for whether this will extend to iPad tablets, or Apple Watch smartwatches.
In addition, the company is now also permitting Apple Store employees to apply screen protectors on iPhone models. The report says that Apple has partnered with at least one screen protector maker – Belkin – to bring screen protector installation machines in the store. The service is already available in select retail stores, with Japan reportedly the first to offer it.
["source-gadgets.ndtv"]