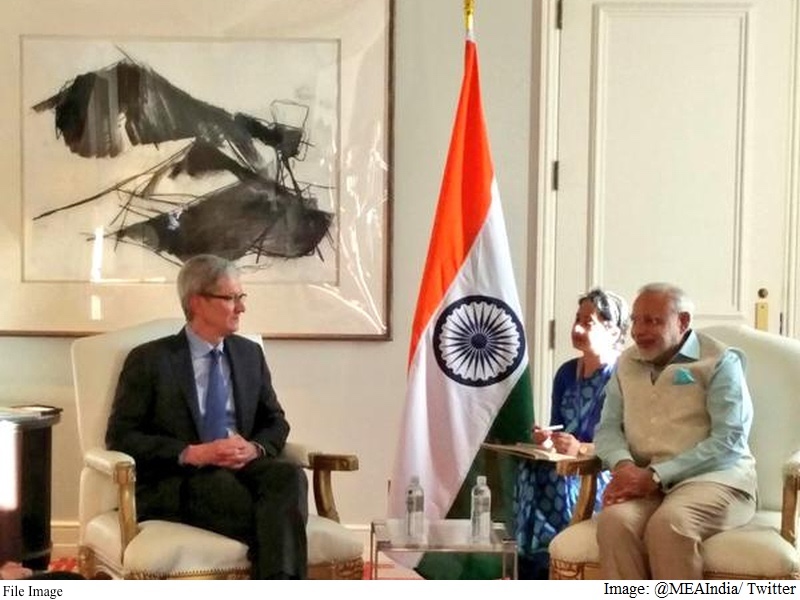 Apple is getting serious about India. The iPhone maker sees the country as one of the most important growth areas, Tim Cook, company's chief executive was cited as saying. Cook also confirmed that Apple is in early stages to bring its official retail stores in India.
As Apple worries of slowing growth in its main markets, the Cupertino-based giant is reportedly focusing its attention to emerging regions such as India. In a town hall meeting at the company's campus, Tim Cook shared with employees the importance of India, reports 9to5Mac.
Tim Cook said that 4G LTE networks are still not widely available in every emerging market, and Apple sees it as an opportunity to push its products to such regions. The state of 4G LTE penetration, performance, and coverage in the country is still in the nascent stage, as also seen in OpenSignal's recent global LTE report.
Cook also confirmed that Apple will be opening retail stores in India. Last month, it was found that the company had applied to set up its own stores in the country – something the company itself later confirmed. As of now, Apple sells its iPhone, iPad, Mac, and other products through third-party resellers in the country.
Reports claim that Apple representatives have held talks with Indian governments officials about a relaxation of the 30 percent local-sourcing rule. It is also believed that Narendra Modi's visit to the United States, in which he met several top Silicon Valley executives including Cook, may have played an instrumental role in Apple's growing focus in the country.
Talking about other topics, Cook noted that both Apple TV and Apple Watch have been selling well. He said that Apple Watch was one of the hottest product last quarter, whereas the company has never sold as many Apple TV before. He also said that employees will be moving to the company's new Cupertino Apple Campus 2 by the end of January 2017.
Cook also talked about Apple Music for Android. The company's decision to bring its product to rival Google's platform has become a talking point in the industry. Cook said that with the Android app, the company is testing the waters for expanding its services on other platforms. This would, the report adds, open up the door for more porting in the future.
["source-gadgets.ndtv"]