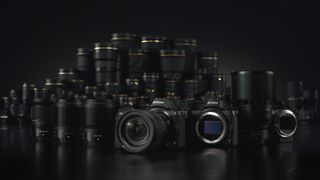 The big news of the year so far has been the arrival of new full-frame mirrorless cameras from Nikon and Canon – in the shape of the Nikon Z7 and the Canon EOS R. Photokina brought its share of surprises, including the new medium format Fujifilm GFX 50R and Panasonic's S1 and S1R. Even so, we think there's more to come… and there are plenty of juicy camera rumors.
UPDATE: CES 2019 is upon us and it's highly likely that we will see a number of new cameras from the show – including the Sony A7000 and more information about Panasonic's S1 and S1R. 
Sony and Olympus were pretty quiet at Photokina, so do they still have new products in the pipeline? And while the Canon EOS R has caused quite a buzz, we think that's just the start for Canon's full frame mirrorless plans.
So what are we likely to see arrive during the rest of 2018 and into 2019? Which lines will manufacturers update? Here, we've collated the camera rumors that are most likely to come true and offered our own predictions as to what we may be seeing before long.
And don't forget next year there will be only own major photography shows in the spring: The Photography Show 2019 at the Birmingham NEC in the UK March 16-19 (full disclosure: This is a show run by the publisher of Digital Camera World. This is because Photokina 2019 was meant to take place in Cologne, Germany, May 8-11 but this has now been cancelled.
Canon camera rumors 2019
Canon stunned everyone with its announcement of it EOS R full-frame mirrorless camera at the beginning of September 2018. But it is clear that the one camera, lenses and adaptors that have been announced are just the beginning for the new R-mount system. The question is, what will come next?
Canon EOS Rx
We would love to see a professional version of the R, which could well be called the EOS Rx, that is aimed at pro sports and action photographers looking for a mirroless alternative to the EOS-1D X Mark II. We'd expect a modest pixel count of 20 or 24 megapixels, but a dual Digic 8 processor that could deliver a boast mode of around 20fps.
Our predictions for the Canon EOS Rx
Canon EOS Rs
But what about a high-resolution model to compete with the Nikon Z7 and Sony A7R III? Canon already has a 50.6-megapixel sensor waiting in the wings (waiting in the EOS 5DS, actually), so could this be adapted for use in a 50-megapixel EOS Rs?
So far only four lenses have been announced for the EOS R, but we expect additional zooms and primes to be added to the roadmap very soon.
Canon has done a brilliant job to revamp its DSLR line from top to bottom over the past couple of years, from the baby EOS Rebel T7/2000D and EOS 4000Dthrough to the full-frame EOS 6D Mark II and EOS 5D Mark IV models.
 It's also recently released the entry-level EOS M100 and mid-range EOS M50 mirrorless model and bolstered its compact line with the PowerShot G1 X Mark III. So what might be next?
Canon EOS 7D Mark III
One of the strongest rumors right now concerns the imminent arrival of the Canon EOS 7D Mark III DSLR. The existing EOS 7D Mark II is now over three years old, and it lacks many features that are now standard on similar models such as Wi-Fi, touchscreen control, 4K video recording and focus peaking. The fact that Nikon has two very well received alternatives in the D7500 and D500 makes it all the more vital that Canon updates its mid-range APS-C offering as soon as possible.
Despite the fact that there is very little credible information on the specs of a forthcoming EOS 7D Mark III, the current EOS 7D Mark II is well due an update. This is highly likely to sport a sensor that employs Canon's Dual Pixel CMOS AF technology and, if it's to compete with the likes of Nikon's D500, it really ought to offer 4K video recording too.
Canon EOS-1D X Mark III
 Another logical addition to the EOS DSLR line would be a replacement for the EOS-1D X Mark II, although there is no great demand for an update here just yet. It does, after all, offer a very respectable 14fps burst shooting option, together with 4K video and am excellent focusing system. That said, Nikon has been giving Canon heat over the past year or so with its excellent D5, so there's definitely room for something fresh.
We are almost certain to see replacements for the Canon EOS 80D and EOS 77Denthusiast DSLRs in the next year.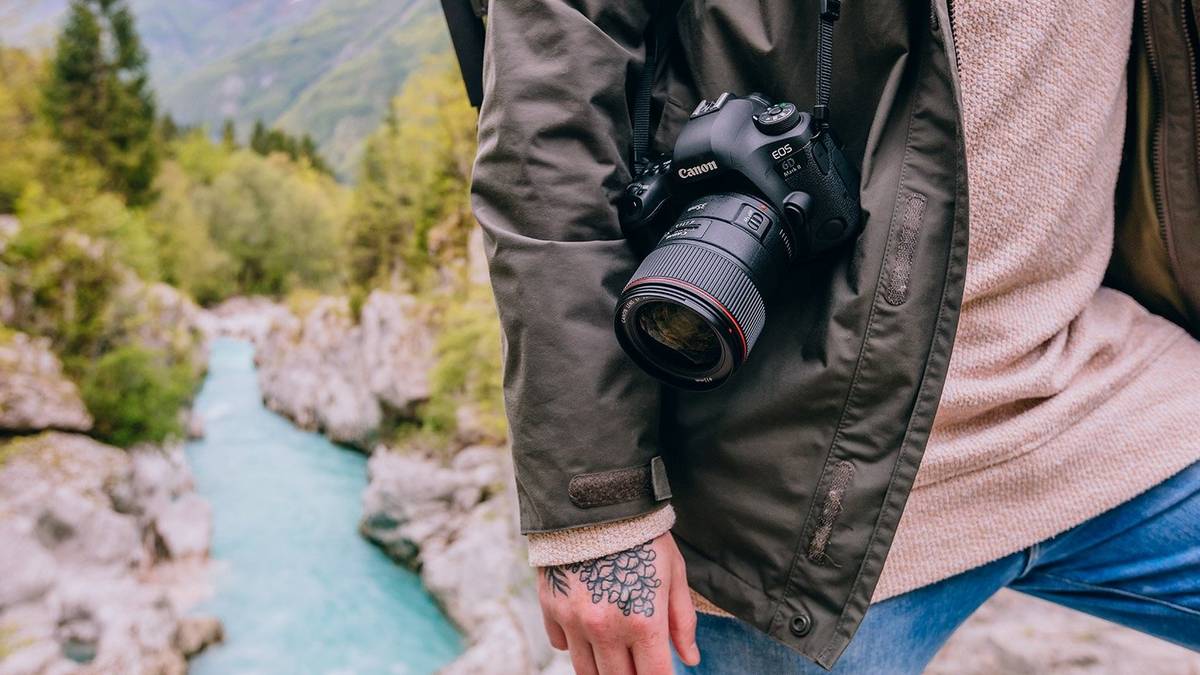 ["source=digitalcameraworld"]