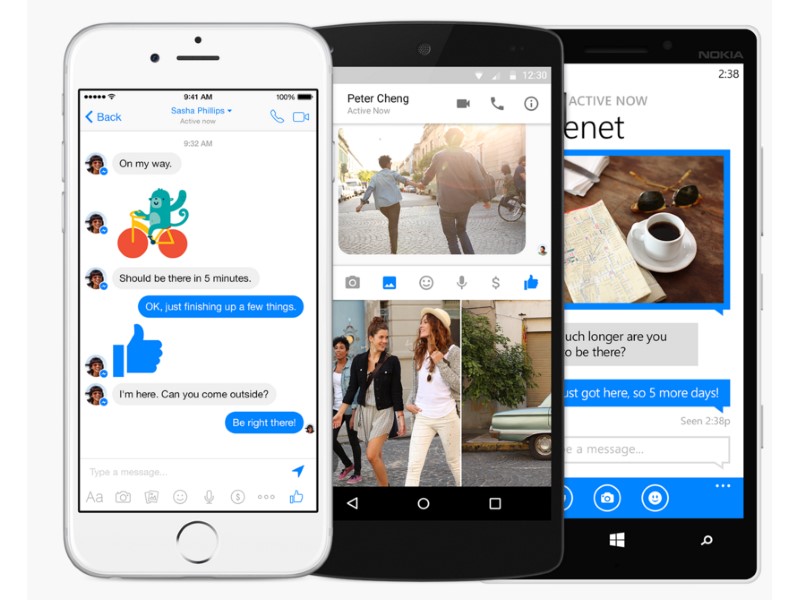 Facebook has redesigned its popular Messenger app so several people can use it on the same smartphone or tablet without relinquishing their privacy.
The update announced Friday initially will only be available on devices running on Android, the world's most popular mobile operating system. Facebook didn't set a timetable for making similar changes to its Messenger app for Apple Inc.'s iPhone and iPad.
The new feature will accommodate multiple accounts without allowing people sharing the more versatile app to get into each other's queue of messages.
Facebook added the ability to switch accounts within the Messenger app after getting requests from people who share their smartphones and tablets with family and friends.
More than 800 million people currently use Messenger.
A recent report indicated that Facebook will soon be including paid advertisements in its Messenger app. Based off a a leaked document obtained by TechCrunch that the social media giant is purportedly being distributed, it appears Facebook is informing businesses they will soon be able to message customers directly via the Facebook messenger app starting Q2 of this year. However, the businesses will only able to message those customers who have voluntarily initiated the chat.
The document also notes that Facebook has quietly launched a URL short link fb.com/msg/ that opens a chat thread with the business. Facebook too has confirmed the existence of the URL, says the report.
"We don't comment on rumour or speculation. That said, our aim with Messenger is to create a high quality, engaging experience for 800 million people around the world, and that includes ensuring people do not experience unwanted messages of any type."said Facebook to TechCrunch regarding Messenger ads.
["source-gadgets.ndtv"]