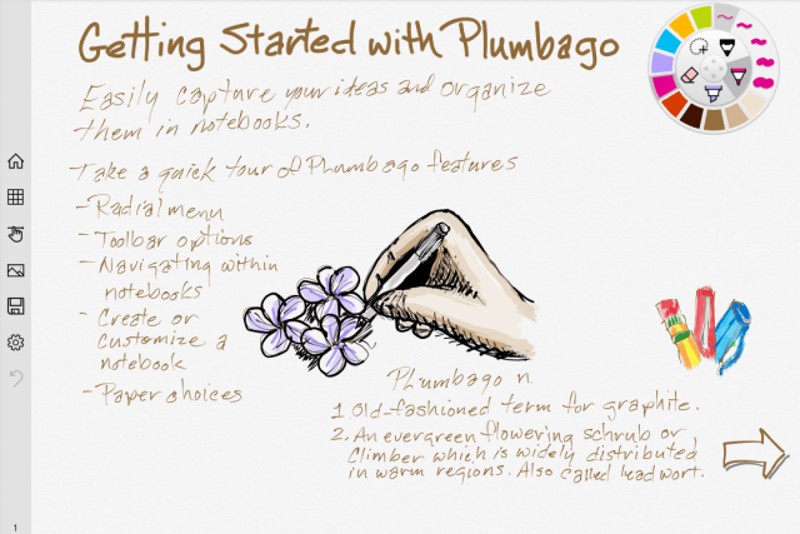 Looking for an alternative to pen and paper to scribble important notes on the go? US-based technology giant Microsoft heard you and has offered a tablet-based app recreating the analogue appeal of writing.
For those who carry high-tech digital devices but prefer taking notes with pen or pencil and paper, Microsoft has launched Plumbago – a new app for Windows 8.1 and 10 tablets released through the Microsoft Garage.
Plumbago is a digital notebook with technology that smoothens handwriting so your scribbles are easier to read later. It also contains realistic ink technology and other features like an optimised tool picker designed to reduce the number of taps to access its features, notebook covers and paper selector, Microsoft said in a blog on Friday.
"We were thinking about how to make a great experience that really took advantage of the Surface and its pen, and could replace a physical notebook," Gavin Jancke, general manager of engineering in Microsoft Research, said.
"There are tactile, perceptive and visual properties about a real notebook that are hard to displace. So our goal was to create a neat Windows app using technology that could potentially displace those physical and perceptive artefacts," Jancke added.
The app has several kinds of papers to choose from, such as yellow rule – with the familiar pink margin line – as well as grid, music sheets, among others.
The app let users have up to a 25-page virtual notebook. To flip the page, a user needs to just swipe the screen to flip the page over – just like with the real notebooks.
It also has an option of choosing between pen, pencil and highlighter.
"This pen optimised experience also responds to the pressure of the pen. The harder you push on the surface, the deeper the drawing tool lays onto the paper" Jancke noted.
["source-gadgets.ndtv"]