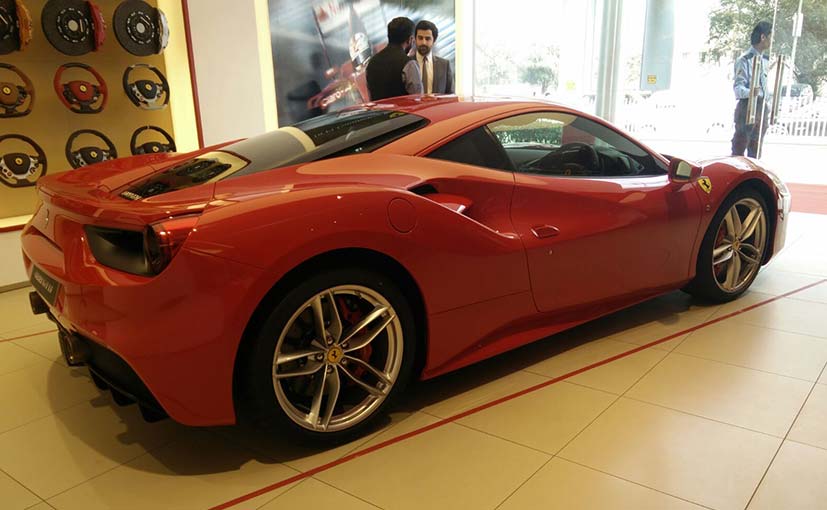 Italian marque Ferrari has launched its 458 Italia successor in India today called the Ferrari 488 GTB. The 488 has been priced at 3.88 crore (ex-showroom, Delhi) and is now available to purchase from Ferrari dealerships in the country.
Despite having made some famous cars over its illustrious past, the Prancing Horse began a new chapter in its life with the 488 GTB. At first glance, it doesn't even look like an all-new car as it bears a strong resemblance to the model it replaces. However it's important to note that besides a few borrowed bits here and there, the most visible of which is the 458's roof which has been carried forwards, the car is 85 per cent new and has been designed to obtain improved aerodynamics.
However, this isn't the main reason why this car is considered unique.
The biggest change seen on this new Ferrari is the use of a turbocharged V8 engine. The Italian supercar maker has never been one for turbochargers as most of its offerings featured naturally aspirated V8s. However the engineers at Ferrari have stated that during the design phase of the cars, importance was given to making sure that the turbocharged engine felt like it was naturally aspirated.
Despite looking quite similar to the 458, the almost entirely new 488 GTB boasts of a staggering 50 per cent more downforce thanks to its F1 inspired front double spoiler and aero -pillar combination that helps in diverting air quickly and efficiently. The underbody too has been remodelled and now features vortex generators that almost suck the car onto the road.
On the inside, its minimalist cabin comes with lots of carbon fibre, personalised stitching and coloured leather options. The car retains the F1-style steering wheel which includes Ferrari's now famous Manettino drive mode selector.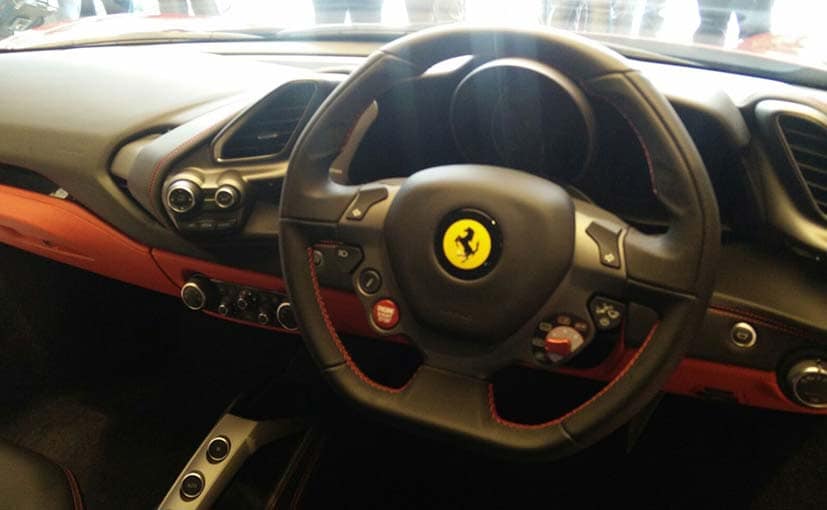 The car is powered by the new F154 engine which is shared by the Ferrari family and some Maseratis as well. The 3.9-litre turbocharged V8 fitted in the 488 GTB makes 670bhp and 760Nm of torque. Peak torque only arrives in the 7th gear as the engineers said that the car wouldn't sound as nice if they offered that extra power in lower gears even though it might make it even faster.
Nevertheless, speed is not a concern as the Ferrari 488 GTB can do a 0 to 100Kmph sprint in 3 seconds and can go on to a top speed of 330Kmph. The 7-speed F1 dual clutch gearbox artificially reduces torque at lower revs while the Variable Torque Management provides an increasing amount of torque up the gears for great acceleration.
["source- carandbike"]