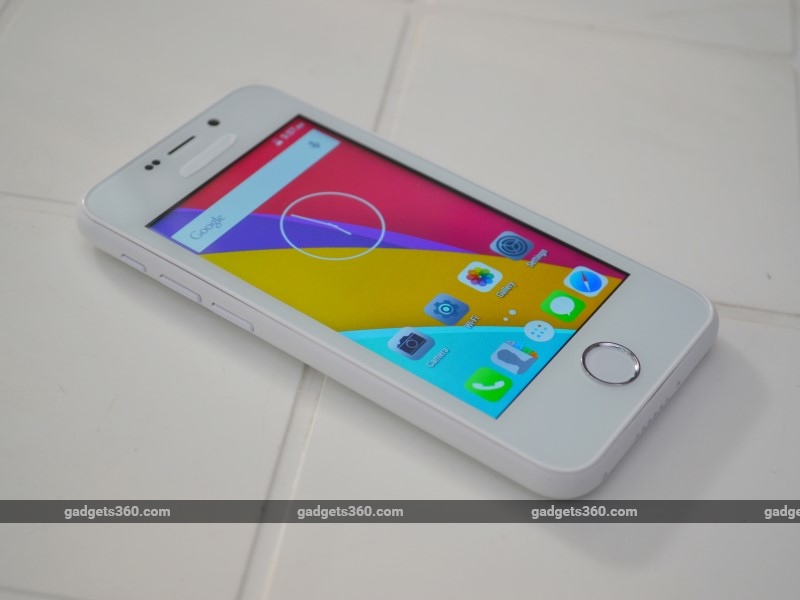 At an event presided by BJP MP Dr. Murli Manohar Joshi in New Delhi on Wednesday evening, India's Rs. 251 smartphone the Ringing Bell Freedom 251 was officially launched. The themes of Digital India, Skill India, and Make in India were given a lot of importance at the launch event, as the potential use cases of the phone to empower citizens in rural and semi-urban areas were highlighted.
The company did not share too many details, but stated the although the chipset will be imported from Taiwan at present, the rest of Freedom 251 would be made in India; the goal is to make up to 75 percent of the hardware in India by the end of one year, and to raise this to 100 percent over time, said Ringing Bells President Ashok Chadha. To accomplish this, the company is looking at investing in two manufacturing plants – in Noida and Uttaranchal – immediately as a pilot project at an estimated cost of Rs. 500 crore, with a targeted capacity of 5 lakh units each per month, with a goal of having five manufacturing centres in total over time, Chadha added.
He also confirmed that there is no government subsidy for the phone, and nor is there any involvement from the government, beyond a long time friendship with MP Murli Manohar Joshi, who provided "vision and guidance" for the Freedom 251 project.
The eventual goal, according to the company, is to sell over 1 crore units per month. At the launch, Chadha also confirmed that if the number of orders crosses 2.5 lakhs, the company will have to stop taking further orders.
The Ringing Bells Freedom 251 runs on Android 5.1, with a 4-inch display, a quad-core 1.3GHz processor, 1GB of RAM, and 8GB of storage (expandable to 32GB). The phone, which can be booked online until Saturday, is priced at an amazingly low Rs. 251, but you may have to wait a few months to actually get the phone, as units may be delivered as late as June 30.
Speaking at the launch, MP Murli Manohar Joshi praised the phone, and talked about the importance, not just of increased digital penetration in India, but also of making products in India. "Unless India innovates and makes something new, it cannot progress," he said. "Because if technology is expensive then it's useless. You need technology for everyone, for fishermen and farmers and students. But technology that is cheap should also still be useable, cheap by itself is not enough."
"The bill of materials [cost of the parts] for a phone like this is around Rs. 2,000 – by making in India we take away around Rs. 400 from that; by selling online we cut overheads and save another Rs. 400," explained Chadha. "And as the numbers go up, we're not talking lakhs but much more, we save another Rs. 400 from economies of scale. And then, our platform becomes big, and attractive to others, so we can then highlight products that are worth buying for our customers, and this is another source of income. We will pass all of this on to the customers, we want to make only a small profit per unit."
This was a point Chadha repeated more than once, but although the points about making in India and economies of scale from increased manufacturing make sense, assuming a Rs. 400-500 saving through online sales seems a bit odd – while that is a saving on the total costs involved in selling phones, it doesn't cut into the bill of materials, which is the cost of the components of the phone, and won't be affected whether the phone is sold online or offline.
"This is just the first step, and over time we will introduce more handsets, at different price points as well. And in a year or two we want to launch a Bell SIM card which will also have some unique features," added Mohit Goel, Director, Ringing Bells.
It's an interesting idea, though an untried one; and as of now, all the company really has is a prototype put together from off-the-shelf parts. Although selling a phone at Rs. 251 is a huge accomplishment that could make a real impact in India, there are still some concerns about this phone, most particularly the lack of BIS certification. The company did not respond to a question about BIS certification, and only said that the phone being shown presently is merely a prototype. Licensing and certification can be major hurdles though, and could well throw a spanner in the works when it comes to the plans the company has shared thus far.
["source-gadgets.ndtv"]