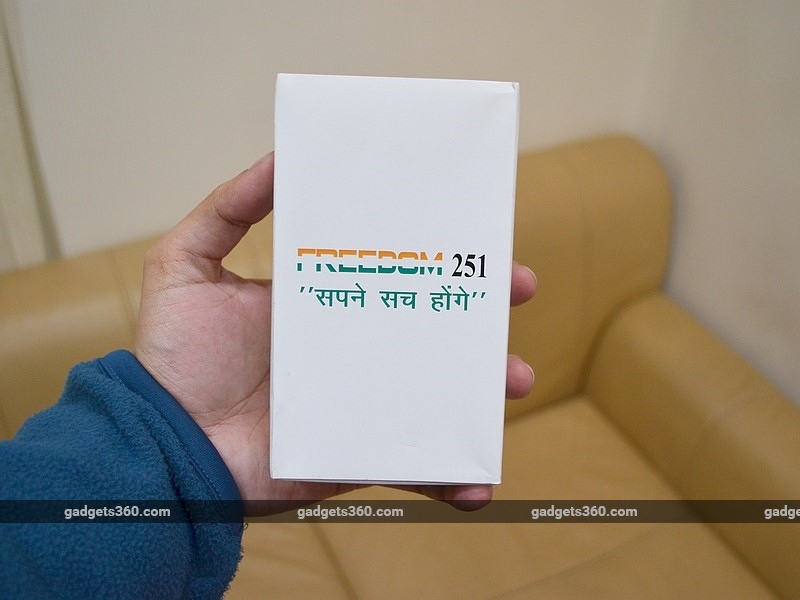 The telecom ministry has done an internal assessment on viability of the handset 'Freedom251', being touted as the world's cheapest smartphone at Rs. 251 (less than $4), and found such a device cannot be offered for less than Rs. 2,300-2,400, say informed sources.
"An internal assessment was done by the telecom ministry from the day the phone was launched. Officials have found that such a handset cannot be offered for less than Rs. 2,300 – Rs. 2,400," an official source told IANS.
Noida-based startup, Ringing Bells, which is promising the world's cheapest "Make in India" smartphone, on Friday claimed to have received nearly 50 million registrations in just two days of opening up for online pre-orders.
Ringing Bells president Ashok Chadha told IANS that since the company will hand over 2.5 million "Freedom 251" phones to the people who have registered for it online, the firm is now considering whether to stop the registration process which was supposed to go on till 8pm on February 21.
Taking the world by surprise, the firm on Wednesday launched "Freedom 251" smartphone that, it said, has been developed "with immense support" from the government.
There are, however, some apprehensions about its final appearance and performance. It looks similar to an Apple iPhone. All the icons of the built-in app are a pixel-to-pixel copy of Apple's iOS icons.
"Freedom 251" has a Android 5.1 operating system, a 4-inch qHD IPS display, a 3.2-megapixel primary and a 0.3-megapixel front camera.
The smartphone comes with pre-installed apps like Swachh Bharat, Women Safety, WhatsApp, Facebook, and Twitter, among others.
["source-gadgets.ndtv"]