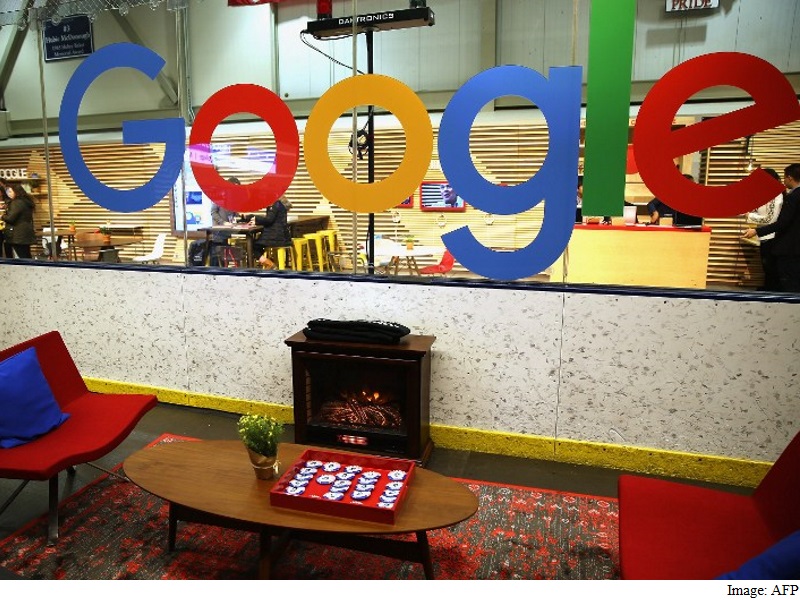 What does Google do with the personal information it collects from children who use Google products at school? That has become a pressing question for privacy advocates as Google has quickly grown into one of the nation's largest providers of educational technology in K-12 schools.
Now Google has provided some answers to that question in a seven-page letter to Sen. Al Franken, D-Minn., the ranking member of the Judiciary Subcommittee on Privacy, Technology and the Law.
Google does not use K-12 students' personal information to serve targeted advertisements, the company says in the letter, which was signed by Sue Molinari, Google's vice president for public policy and government relations.
But Google does track data from students for other reasons, including developing and improving Google products, the company wrote. Such tracking happens when students are signed into their Google Apps for Education account but are using certain Google services such as Search, YouTube, Blogger and Maps that are considered outside Google's core educational offerings.
Thousands of K-12 schools and universities and more than 30 million students and teachers use Google's Apps for Education, which the company provides to schools free of charge.
Franken said that Google's response was "thorough," but said he will seek further clarification from Google about some of its privacy policies regarding student data.
"Google's response to my questioning was thorough, and I appreciate its engagement on this topic," Franken said in a statement. "But I'm still concerned about what exactly Google does with the information it collects and processes from students who are browsing outside websites-like YouTube-while logged in to Google's education services. I'm also still interested in whether or not Google can provide parents and students with stronger privacy protections-for example, by allowing students to 'opt-in' to data collection. I plan to continue working with Google to clarify some of its policies, because it's important for the privacy of our students."
The company also said that it does not sell student data to third parties and does not share students' personal information except in a few circumstances outlined in its public privacy policies such as when schools ask the company to share the data, or the law requires it.
The letter came in response to a request from Franken last month that Google provide detailed information about its student privacy policies, voicing concern that children's personal information was being collected and used without parents' knowledge or consent.
"I believe Americans have a fundamental right to privacy, and that right includes a student or parent's access to information about what data are being collected about them and how the data are being used," Franken wrote in his Jan. 13 letter to Google CEO Sundar Pichai.
Franken asked Google to explain not only whether it is targeting ads to students now, but whether it has ever done so. The company answered that question obliquely, writing that while ads in its educational services have "always been off by default," in 2014 the company took the "additional step" of removing administrators' ability to turn on ads.
The "additional step" refers to a blog post that Google published in April 2014 after facing a lawsuit alleging that Google had illegally scanned student emails for commercial gain. The blog post said that the company had "permanently removed all ads scanning" in its email service for schools. Privacy advocates saw it as a tacit admission that the company had indeed been scanning student emails in order to target ads.
The lawsuit, which was framed as a class-action case on behalf of virtually all users of Google's education apps, ended in 2014 after a federal judge declined to certify the class. The company is now facing similar allegations in a case filed last month by four students and alumni from the University of California-Berkeley.
Nate Cardozo, a lawyer for the Electronic Frontier Foundation, a San Francisco-based privacy group, said that the letter is the first time that Google has made an unqualified statement that it does not target ads to K-12 students. That could mean that the company did target ads until recently, but its practices have now changed, Cardozo said.
The Electronic Frontier Foundation alleged in a December 2015 filing with the Federal Trade Commission that Google is gathering information about nearly everything that students are doing while signed into their school-based Google accounts.
Cardozo said he believes that Google's tracking of data when students use Maps, Search and other such applications amounts to collection of student data without parental knowledge or consent, which he said he believes is a violation of the voluntary Student Privacy Pledge that Google signed.
In its letter to Franken, Google says that administrators have the authority to decide which apps students may use, and can only allow access if parents consent.
["source-gadgets.ndtv"]