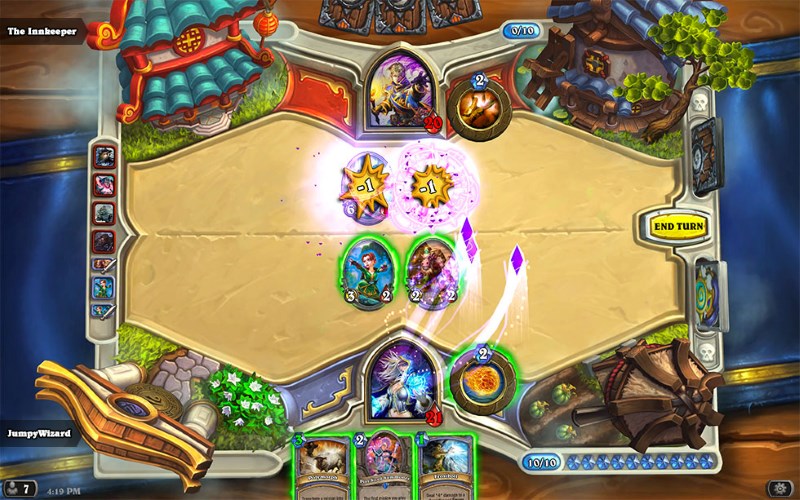 Blizzard is introducing game formats to its collectible card game – Hearthstone: Heroes of Warcraft – in light of the enormous amount of cards now available since launch in 2014, the company hasannounced.
The first of these, and the new one, is the "Standard" format that will see players facing off with cards released only in the last two years, along with cards from Basic and Classic sets. Blizzard says this is being done to create a "more dynamic and balanced metagame", which is essential for card games as they tend to get overly complex as time goes on.
This should attract newer players who may have been scared off after regularly meeting more seasoned foes. The new Standard format won't affect arena, solo or adventures and will instead be limited to friendly challenges, ranked and casual play.
Meanwhile, the existing gameplay of Hearthstone is being re-branded as the second format in "Wild". It will continue to carry every card released, and will keep seeing new additions over time. Both modes will be mutually exclusive, meaning players who choose Standard will meet other players using Standard decks and the same goes for Wild.
Your rank too will now be split between Standard and Wild formats, which means you'll be ranked differently across the two. End of season rewards, though, will be based on where you rank higher.
Standard will be added to the game come springtime, and will utilise cards from every adventure and expansion – including the spring 2016 expansion released alongside – except for Curse of Naxxramas and Goblins vs Gnomes. Since Blizzard stated that Standard will only include card sets from the last two years, older ones will keep dropping out of the new format each year.
Along with the new format, the company is also providing a name for the year. 2016 will be known as "Year of the Kraken" and will switch to a different one with each "new Hearthstone year".
In addition, a big change for players who have been with Hearthstone for a while now is the arrival of more deck slots, in fact doubling the previous total of nine.
["source-gadgets.ndtv"]