The latest device to be torn down by iFixit is the Huawei Mate 20 Pro. Starting off, the back glass is heated to soften the adhesive holding the phone inside.
One of the first things noticed is because there's no fingerprint scanner, there isn't a flex cable tethered to the glass as there usually is so the glass comes all the way off.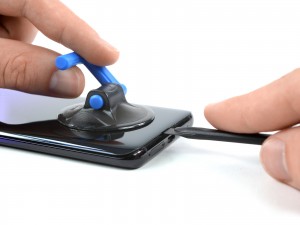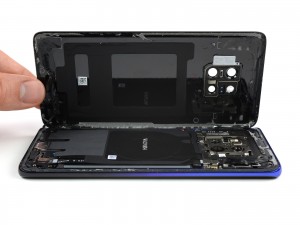 Source: iFixit
Between the glass and battery is a mid-board that houses a few things: the two-directional wireless charging coil (it can be used to charge other Qi devices as well), NFC antenna, and the dual-tone LED flash. This section is held in by a flex connector and several screws.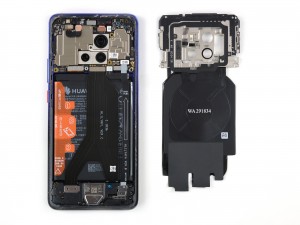 Source: iFixit
The mainboard is relatively small compared to the overall body of the phone to make room for the battery, camera array, in-display scanner, and 3d face recognition sensors. The board is held in by nine flex cables so there's clearly a lot going on here. The board has a new layout to accommodate everything.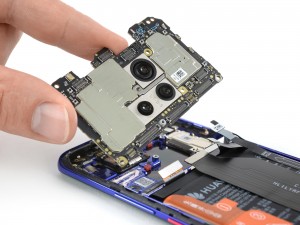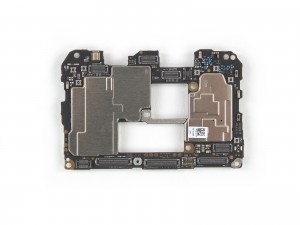 Source: iFixit
Here are the front and rear camera hardware. The three cameras on the back actually sit inside cutouts within the mainboard.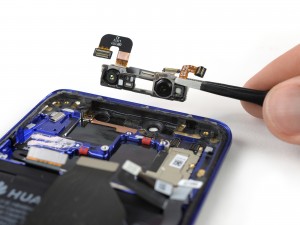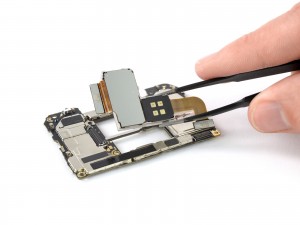 There are various daughterboards for things like the dual-sided SIM tray, the lower loudspeaker, and the USB-C charging port is actually a long flex cable so it can be easily swapped without needing to buy a new daughterboard.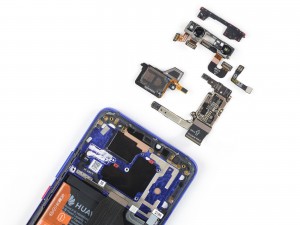 Source: iFixit
Finally, getting the display off the chassis is a very complicated process. After all, this is a dual-curved screen so it will be hard to get it off without breaking the glass. Here you can see the in-display fingerprint sensor beneath the display panel.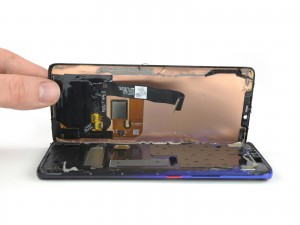 Source: iFixit
As for repairability,iFixit gives it a 4/10. While many components are modular and could make for cheaper parts for repair, that also means there are many flex cables that make repairs more time consuming. As for the display, it would require also replacing the in-display fingerprint sensor.
Check out the Source link for the full teardown including breakdowns of individual boards in the Mate 20 Pro.
["source=gsmarena"]