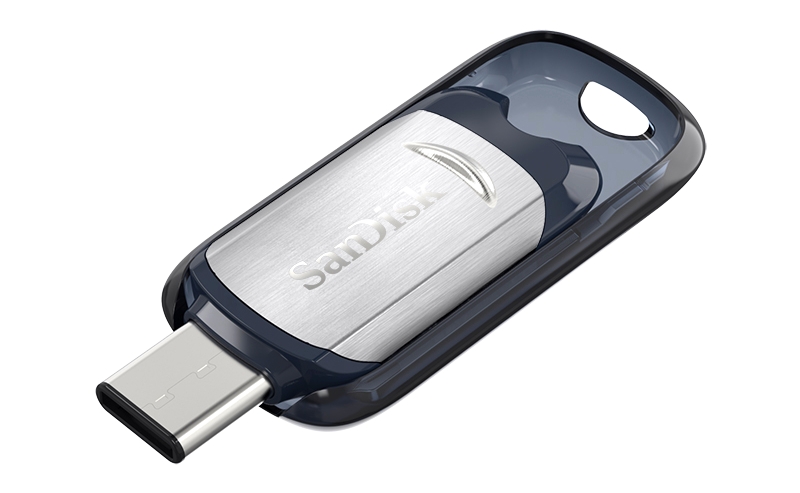 Amidst smartphone and tablet launches, SanDisk Corporation at the ongoing Mobile World Congress 2016 trade show launched its SanDisk Ultra USB Type-C flash drive for mobiles, tablets, laptops, and other compatible devices. The company also launched two new microSD cards.
The SanDisk Ultra USB Type-C Flash Drive is available to buy from Amazon and other leading retailers. The new drive comes in 16GB, 32GB, 64GB and 128GB models at $19.99 $29.99, $49.99, and $79.99 respectively.
The new flash drive delivers transfer speeds of up to 150MB per second, making it the company's fastest and highest capacity USB Type-C offering. The SanDisk Ultra Type-C Drive features a slim design and is also compatible with SanDisk Memory Zone app for Android, which is available to download from Google Play.
"We expect to see many new USB Type-C supported devices released in 2016," said Dinesh Bahal, vice president, product marketing, SanDisk. "As more consumers purchase ultra-mobile PCs, smartphones and tablets that feature this new, more advanced USB standard, it is critical to offer a complete ecosystem of compatible products. New offerings, like our SanDisk Ultra USB Type-C Flash Drive, will give consumers the capabilities they've come to expect from traditional Type A ports, but with the added benefit of better performance."
The company additionally launched two new microSD cards – Extreme Pro SDXC – with transfer speeds of up to 275MB per second. The cards will come in 64GB and 128GB models and will be made available in the Q2 of this year. While the 64GB version is priced at $179.99, the 128GB variant costs $299.99.
"Action cameras are now the fastest-growing segment in digital imaging and drones are becoming increasingly popular, creating an opportunity for people to capture more high-capacity, high-quality 4K Ultra HD content," said Dinesh Bahal, vice president, product marketing, SanDisk. "We designed this card specifically to address consumers' needs for a faster solution when transferring massive files – and now, with nearly 3x the speed of our fastest microSD UHS-I card, this new offering dramatically reduces time spent transferring content."
["source-gadgets.ndtv"]