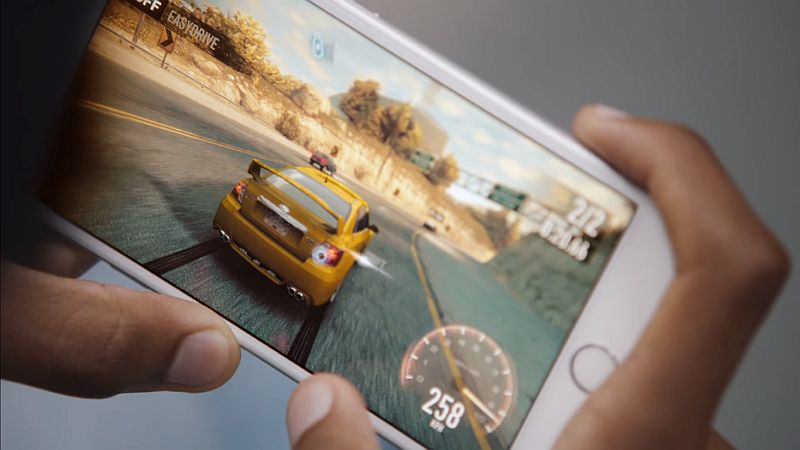 Imagination Technologies, the makers of graphics processors utilised in the A-series SoCs used in Apple's iPhone models, on Monday unveiled its new PowerVR Series8XE GPU family targeted at the affordable mobile segment. The company believes that the new GPU family will set a new standard for performance, power, and area in cost-sensitive markets.
"When looking at the current state of the entry-level market, most mobile devices are still integrating OpenGL ES 2.0-only GPUs. The new Series8XE family enables our silicon partners and OEMs to upgrade the feature set of mobile SoCs to OpenGL ES 3.2 and Vulkan, therefore ensuring that these devices can support the latest applications and future advancements in APIs," said Alexandru Voica, Senior Marketing Manager for Imagination Technologies in a blog post.
With Vulkan API support, the new PowerVR Series8XE GPUs gets an additional benefit as it helps handling graphic intensive content on affordable mobile devices without any slowdowns. It is also said to reduce the driver overhead in graphics applications (a major CPU bottleneck), according to Imagination Technologies.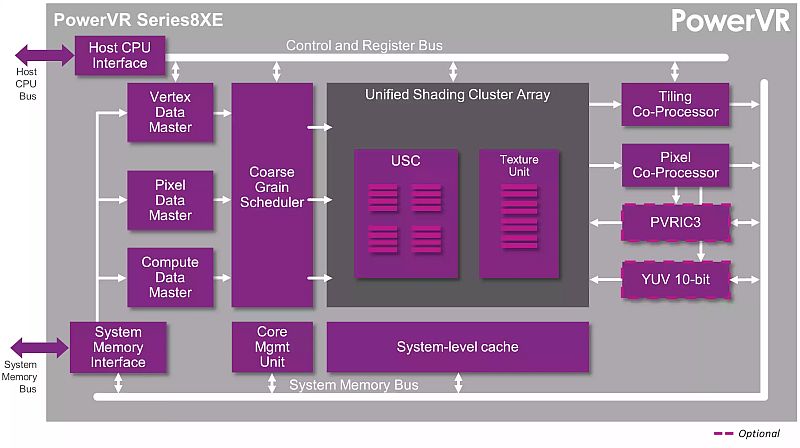 "For OEMs and developers, bringing Vulkan and OpenGL ES 3.2 to the ultra-affordable arena means they can reuse the software created for mid-range and even high-end parts in entry-level devices (develop once, deploy across the range)," explains Voica.
The first two GPUs introduced under the PowerVR Series8XE family are the PowerVR GE8200 and GE8300 which offer two and four pixels per clock, respectively.
The company adds that the enhanced Series8XE microarchitecture also helps create GPU configurations that are up to 30 to 45 percent smaller versus competing solutions while still maintaining the same fill rate. Series8XE GPUs will also come with optional features relevant for the set-top box and 4K TV market such as improved textures and lossless compression (ASTC and PVRIC3) and native support for optimal integration with H.265 10-bit profiles (UV 10-bit support). Peter McGuinness, Director of Technology Marketing for PowerVR Multimedia, details the new PowerVR Series8XE family of GPUs in a video below.
The company says that its new GPU family is a way it wants to reach to "the next billion mobile devices" and gives an example of the Indian market which has gradually shifted from feature phones to 4G-enabled devices citing a trends report by Flipkart, an e-commerce giant.
["source-gadgets.ndtv"]