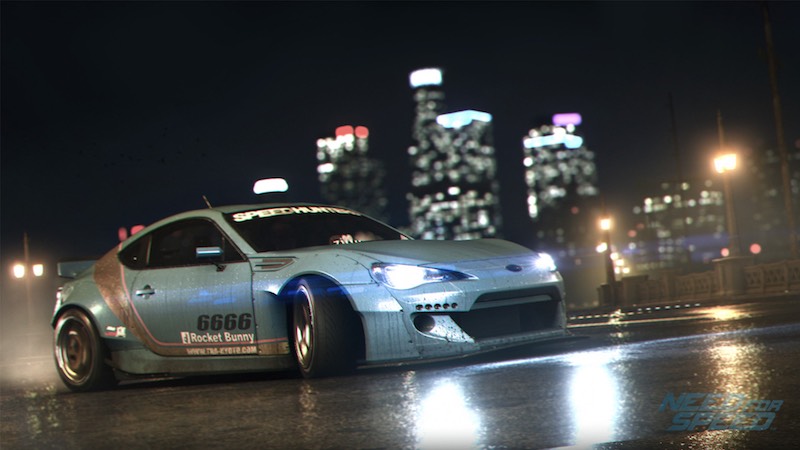 Last year we saw Electronic Arts' latest entry in the hallowed Need for Speed franchise hit the PS4 and Xbox One. This reboot of the series, developed by Ghost Games was met to a mixed response from critics and fans alike. However this hasn't stopped a steady flow of updates to the game, adding features that were requested by a rabid community.
Now PC gamers can see what the fuss is about. Ghost Games has announced that Need for Speed will be available on March 17- four months after the console versions launched. And if you have an Origin Access subscription you can check it out from March 10. It's Rs. 3,499 for the standard edition and Rs. 3,999 for the deluxe edition of the game. As with all EA PC games in India, you won't be able to buy it on disc, making it mandatory to use the company's Origin digital distribution platform to buy it.
Furthermore, Ghost Games will be supporting 4K resolution and an unlocked frame rate to allow for the best possible experience.
"We're incredibly proud of how good Need for Speed looks visually, a sentiment we know many of you share, and we're excited to show you the game running at a higher frame rate. Seeing is believing so we're hoping when you see and play Need for Speed running with an unlocked framerate and at a 4k resolution you'll be just as excited as we are," a post on the Need for Speed website reads.
In addition to this manual transmission and support for select racing wheels will be available.
"One of the burning topics of discussion amongst our Community has been the inclusion of Manual Transmission – we can now confirm this will be in the game when Need for Speed launches on PC," the post continues. "With the release on PC we're also adding steering wheel support for a selection of wheels from Logitech, Thrustmaster and Fanatec."
While no system specifications have been listed yet, it will be interesting to see what you'd need to get the best out of the game. Hopefully the extra time has resulted in a PC build that's well-optimised unlike certain other games we've experienced in the past.
["source-gadgets.ndtv"]