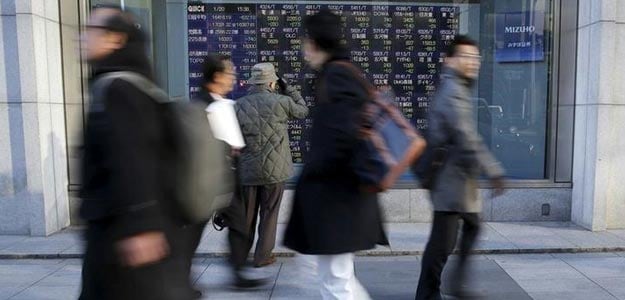 Tokyo
: The Bank of Japan (BoJ) on Tuesday said negative interest rates will apply to about 23 trillion yen ($201 billion) of total reserves, based on estimates of current account deposits held with the central bank in January.
About 206 trillion yen of the deposits parked in BoJ accounts by financial institutions will be paid a 0.1 per cent interest, while nearly 24 trillion yen will be charged zero interest rates, according to the BoJ's estimate.
The BoJ last month decided to adopt a negative interest rate policy, under which it will charge a 0.1 per cent interest to a portion of excess reserves parked with the central bank.
The remaining portion will be paid zero or 0.1 per cent interest, under a three-tier system aimed at mitigating the damage to bank profits.
The policy will kick off from February, but the BoJ released the estimate based on the reserve balance for January for future reference.
["source-ndtv"]