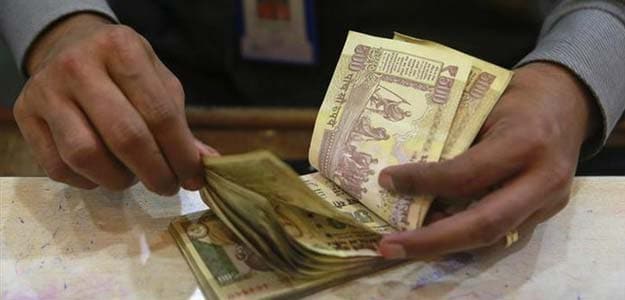 New Delhi: More than a decade after privatisation of PSUs was scrapped, the government will very soon come out with a comprehensive policy for strategic stake sale that will detail the mode as well as valuation methodology for outright sale of even profit making companies.
The previous NDA government led by Atal Bihari Vajpayee had between 1999 and 2004 privatised about a dozen state-owned firms and hotels including Videsh Sanchar Nigam Ltd (VSNL), Bharat Aluminium Company Ltd (BALCO), CMC Ltd and Hindustan Zinc (HZL). But the policy was buried after the UPA came to power and only minority stake sales was pursued since then.
The government is now looking at reviving the policy.
"The Prime Minister and the Finance Minister have already indicated that government will go for a strategic stake sale. The policy for strategic sale has to be put in place. The department is working on it and we are hopeful that the policy will be in place very soon," Disinvestment Secretary Neeraj Kumar Gupta told PTI.
Finance Minister Arun Jaitley in budget 2015-16 had said that the government will raise Rs. 28,500 crore by way of strategic stake sale.
But with no specific policy detailing how to select a PSU for strategic stake sale, methodology for valuation and the process to be followed, the disinvestment department could not go ahead with selling any PSU so far this fiscal.
The vacuum is being sought to be filled with a comprehensive policy.
"The policy will be comprehensive and take care of all the aspects of strategic sale, which include identification of CPSEs, mode of sale, percentage of equity to be sold, transfer of management, valuation of CPSEs, process of bidding, among others," Gupta said.
The disinvestment department has taken into account all previous reports in this regard while framing the strategic sale policy, he said without disclosing details of the new policy.
A formal mechanism for inter-ministerial consultation will be evolved as PSUs to be divested are administered by various departments while the sale is managed by Department of Disinvestment.
According to sources, the policy is likely to define a strategic stake sale as one involving a minority or majority stake with full transfer of management control.
Also the policy would cover both profit and loss making CPSEs, much on the lines of the report of two Disinvestment Commissions which had submitted their reports in the previous NDA regime.
The NDA government had set up the first disinvestment commission in 1999 and the second one in 2001. There were in total 24 reports covering 95 PSUs which were studied by the two commissions.
Although there were no strategic sales under the 10 years of the UPA government, between 2001-02 and 2003-04, the NDA government had sold shares through strategic stake sale (involving an effective transfer of control and management to a private entity) to the public.
The PSUs in which equity was offloaded as part of the strategic sale between 2001-04, include BALCO, HZL, CMC, ITDC, VSNL, Maruti Suzuki, Jessop & Company, Hotel Corporation of India and Indian Petrochemicals.
Also during NDA's first stint in power between 1999 and 2004, the then Vajpayee government had divested 18 ITDC hotels.
Valuations realised through this route were found to be substantially higher than those from minority stake sales, as per the available data.
The NDA government had for the first time in budget 2000-01 said that it was open to reducing stake in non-strategic PSUs to 26 per cent or lower.
PSUs in fields of railway transport, arms and ammunitions and the allied items of defence equipment, defence air-crafts and warships, atomic energy (except in the areas related to the generation of nuclear power and applications of radiation and radio-isotopes to agriculture, medicine and non-strategic industries) were classified as strategic PSUs.
["source-ndtv"]