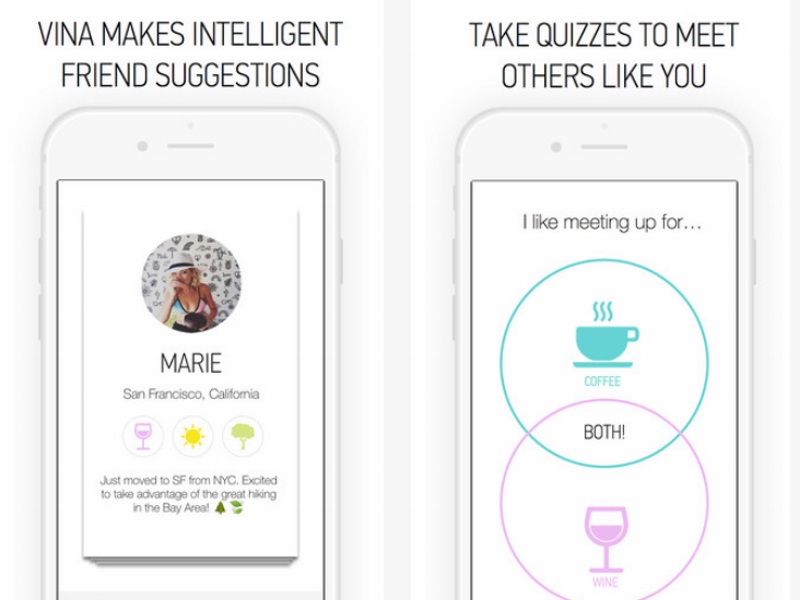 Looking for like-minded women? Here comes a new app that will find like-minded females for you by matching and analysing information provided on the app for friendship – but it works strictly for women.
Called "Hey! VINA," it works similarly to the popular dating app Tinder but instead of sexy hook-ups, it connects new female friends with each other through shared interests, favourite activities, and "life stage", a report on jezebel.com said.
"We built this app to solve for our own needs as women who have moved, travelled, changed careers, and shifted lifestyles and life stages," Olivia June Poole, the app's co-founder and CEO, was quoted as saying.
"Through our adult lives we go a lot of places that our existing friendships do not always support and it becomes time to expand our circles," Poole added.
Like Tinder, the app first connects to your Facebook account. Then you are required to fill out a six-question quiz to help determine interests and personality traits.
The users can then find what they are seeking in their dream pal on their profile and swipe through till they find a match.
The report said Poole tried to find like-minded women friends when she moved to San Francisco. There, she found other women trying to do the same thing.
In 2012, Poole co-founded "Ladies Who Vino" – a wine-filled social networking event series aimed at bringing professional women together.
Currently, the app is available in San Francisco and New York, with more cities being added in the near future.
["source-gadgets.ndtv"]