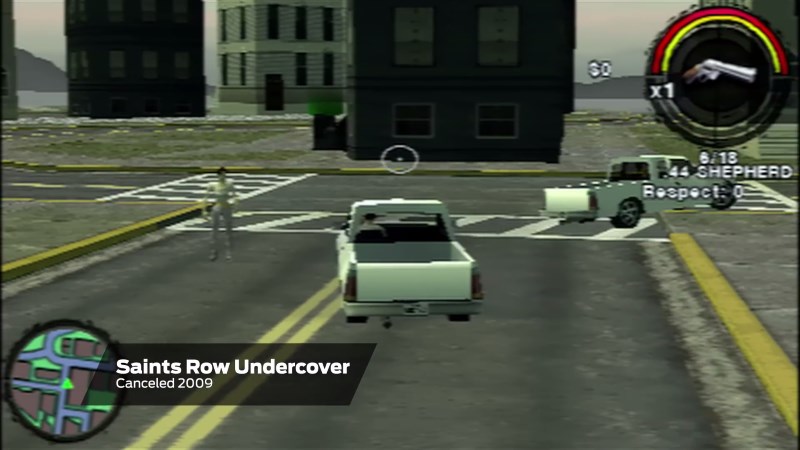 Saints Row Undercover was a planned built-from-scratch instalment for the PlayStation Portable that was cancelled back in 2009. But in an unprecedented move, developer Volition has released an unfinished version of the open world gangster game for free, after a staff member came across a development kit while looking through closet trash.
"It's kind of like this 'oh shit' moment when seeing it's playable and it's like got this whole plot that nobody ever got to see," said aforementioned Volition employee Josh Stinson, associate video editor at the company.
Undercover came to life as a proposed Saints Row 2 PSP port, but was then split off into its own venture. Since Volition doesn't develop handheld games, an outside studio was hired to work on it. "When old THQ (the name used internally for their old publisher) and Volition looked at the project after multiple reviews, [they] felt it wasn't living up to what a Saints Row game should or could be," said Mike Watson, community manager for Volition.
The game was scrapped soon after, and wouldn't have seen the light of day if it weren't for the efforts of Stinson and company. "It was cancelled. If something's cancelled, it probably means nobody wants to show it to anybody," he added.
"Developers here have this view that everything needs to be final, polished, pretty, shiny when the real meat and potatoes is the stuff that isn't. The stuff that's buggy, the stuff that's early sketches, concept art. If framed in the right way, as an unreleased project, that stuff is really interesting," Watson remarked.
["source-gadgets.ndtv"]