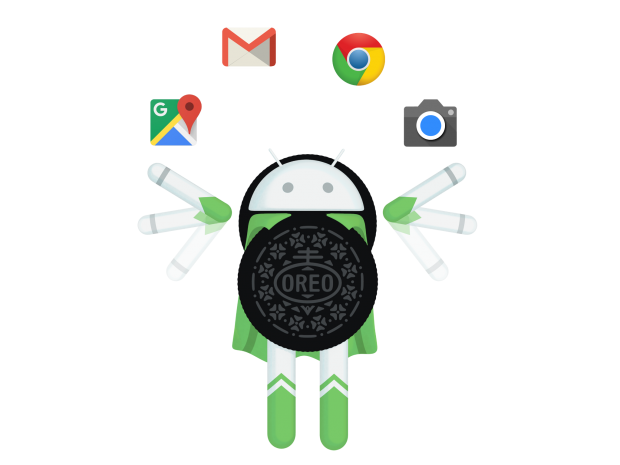 Google has unveiled Android 8.0 Oreo, the latest version of its mobile operating system.
It succeeds Nougat, which was released late last year, and introduces brand new functionality to Android smartphones and tablets.
Here's everything you need to know about Android Oreo.
Why Oreo?
As is always the case, Google has teased Android 8.0's official name for months, only referring to it as Android O.
Each different version of Android is named after a sweet treat, and Oreo was always the most likely choice here. Other suggestions included Oatmeal Cookie and even Orangina, which just don't roll off the tongue quite as well.
Oreo follows Cupcake, Donut, Eclair, Froyo, Gingerbread, Honeycomb, Ice Cream Sandwich, Jelly Bean, KitKat, Lollipop, Marshmallow and Nougat.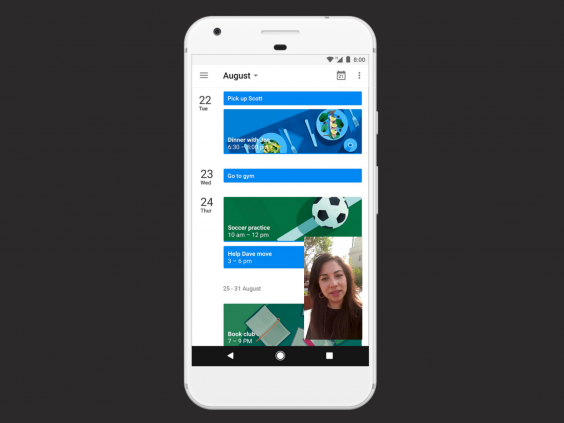 New features
One of the key improvements Google has made with Android Oreo concerns battery life. The software limits the activity of apps running in the background, focusing on location updates, broadcasts and background services, which should help your phone last longer.
Google has also redesigned Android's unusual emoji, and introduced over 60 new ones.
Oreo will help your phone power up faster too, and should make it easier for you to handle lots of notifications from lots of apps.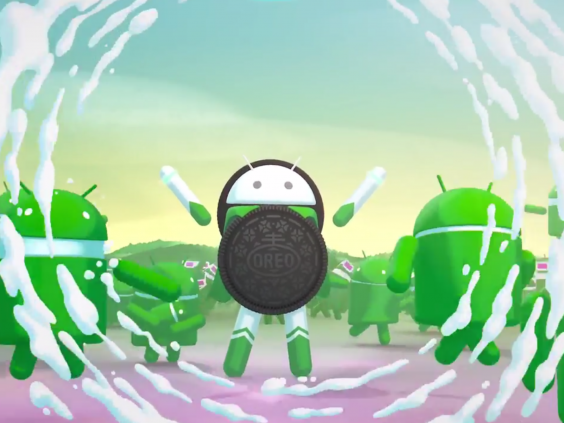 It introduces a snooze function, which could come in handy for meetings and general peace of mind, and allows you to prioritise certain alerts over others, and app icons now come with notification dots, to show you if there's anything in there, like a new message or email, that you haven't yet checked.
You can also group notifications by channel, which lets you neatly bundle certain alerts together depending on subject matter.
Picture-in-picture mode is likely to prove hugely popular, particularly amongst YouTube and Netflix fans. It allows you to continue watching clips while using another app without having to hit pause, with a shrunken video window appearing on top of something else, like Gmail or Maps.
'Copyless' pasting, where your phone guesses what text you want to copy in one app and makes it available to paste in another, is another handy addition. For instance, if you're looking at a restaurant in Chrome and then open Maps, your keyboard will suggest the restaurant's address.
Google is also bringing better audio to Android, by adding new audio codecs to improve the sound quality of music played through wireless speakers and headphones.
What it doesn't bring with it are any really significant design changes, but Google's allowed developers to experiment with different shapes for app icons, which opens the door for more variety.
Release date
The developer preview of Android O has been available to download for some time, but that software was a work in progress and had the potential to damage your device and wipe your data. The beta version has also been out for several months but, once again, it was unfinished and prone to malfunctioning.
Now, the finished version is available via Google's Android Open Source Project.
In a blog post, the company's VP of product management for Android and Google Play, Sameer Samat, said, "We've also been working closely with our partners, and by the end of this year, hardware makers including Essential, General Mobile, HMD Global Home of Nokia Phones, Huawei, HTC, Kyocera, LG, Motorola, Samsung, Sharp and Sony are scheduled to launch or upgrade devices to Android 8.0 Oreo. Any devices enrolled in the Android Beta Program will also receive this final version."
It will likely come to Pixel and Nexus devices first, as an over the air update.
["Source-independent"]