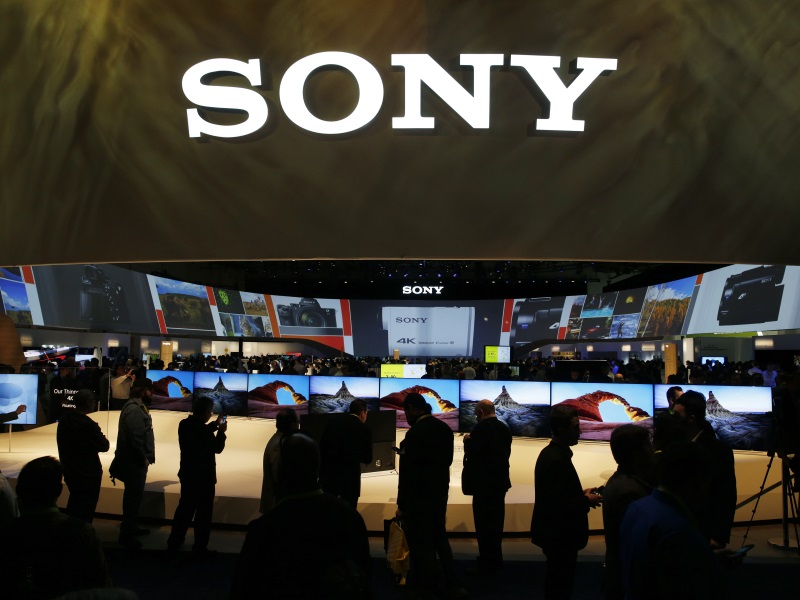 Sony Corp, widely regarded as a key supplier of image sensors for Apple Inc's iPhones, said on Friday it was bracing for a slowdown in the premium smartphone market after sales of its sensors fell in the third quarter.
Video game sales and cost cuts in Sony's flagging mobile unit pushed October-December operating profit up 11 percent, beating analyst estimates, but the firm confirmed a much-feared hit to a segment that in recent quarters helped it shake off years of losses.
"Demand for image sensors from a specific customer has slowed since November due to a slowdown in the high-end smartphone market," Chief Financial Officer Kenichiro Yoshida told reporters at a briefing, without naming the client.
Worries about weaker iPhone sales and a slowdown in China's smartphone market – the world's biggest – have weighed on Sony shares in recent weeks. The stock closed up 6.1 percent ahead of earnings, still down around 16 percent since the start of 2016.
Yoshida said Sony was planning its budget for the next year assuming a fall in global demand for high-end smartphones.
Sony also said October-December sales of devices, including image sensors, fell 13 percent from a year earlier. The segment, also hit by weak battery sales, booked a loss of JPY 11.7 billion compared with a JPY 53.8 billion profit in the year prior.
In addition to image sensors, Sony has depended on cost cuts and strong sales of PlayStation 4 games to improve its bottom line over the past year.
The two factors helped third-quarter operating profit rise 11 percent from a year earlier to JPY 202.1 billion (roughly Rs. 11,417 crores), beating the average JPY 175 billion forecast of 8 analysts according to Thomson Reuters data.
In mobile, sales fell 15 percent in a division struggling to compete with Apple Inc and SamsungElectronics Co Ltd, as well as low-cost Asian rivals. But operating income more than doubled to JPY 24 billion as Sony cut spending on marketing and development and gave up its pursuit of market share.
The company maintained its outlook for full-year operating profit to grow to JPY 320 billion from 68.5 billion in the previous year.
["source-gadgets.ndtv"]