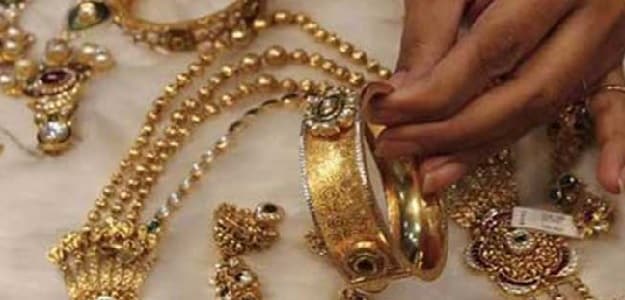 The government is planning to auction at least three gold mines in 2016, a top government official said, opening up the sector to private firms for the first time ever in a bid to slash imports of the metal that cost the government $36 billion (nearly
Rs.
2.5 lakh crore) last year.
Economically crippling shipments of up to 1,000 tonnes of gold, accounting for about a quarter of India's annual trade deficit, have already prompted the government to hike import duties and launch a scheme aimed at mobilising a pool of over 20,000 tonnes of the metal lying idle in homes and temples.
But still the government has failed to curb imports by the world's second-biggest consumer. The absence of local production has scuppered efforts further.
The government now plans to auction at least three gold mines in 2016 with billions of dollars worth of estimated reserves, including Kolar in Karnataka that was shut 15 years ago on high costs, Mines Secretary Balvinder Kumar told Reuters.
Kumar said several local and multinational companies had shown interest in the mines, but declined to identify them.
"We're importing so much of gold, so a lot of people are interested," he said. "That goes without saying."
Of the mines to be auctioned, two are new and located in Jharkhand and Chhattisgarh, with combined gold ore reserves estimated at up to 3 million tonnes, Kumar said. The Chhattisgarh mine will be auctioned next month, he added. Gold ore typically yields 0.0005-0.001 per cent of primary metal.
As for Kolar, steel and mines minister Narendra Singh Tomar has cleared a proposal to restart production there and has written to Karnataka's chief minister regarding this.
ABANDONED MINE
Kolar has been a gold mining centre for centuries. Post-independence, it was run by state-controlled Bharat Gold Mines until its closure in 2001. It is still estimated to have up to 280 tonnes of gold to recover in dust, open pit and underground reserves.
India is hoping to raise more than Rs. 6,000 crore ($876.11 million) by selling gold dust from Kolar, Kumar added.
New Delhi has also promised to take over liabilities in the form of bank loans and employee costs owed by Bharat Gold Mines, he said.
Analysts believe gold mining will be profitable in India, where prices have jumped more than three fold in a decade versus an 89 per cent rise in global spot prices.
Weak world prices have prompted top producers such Canada's Barrick Gold Corp and Goldcorp Inc, Newmont Mining from the United States and South Africa's AngloGold Ashanti to cut costs.
"Any gold production in India is great news and maximising mining is the way forward," said Rajesh Khosla, head of MMTC-PAMP India, the country's biggest gold refiner.
"There would be a lot of interest from foreign companies that have the latest technology." ($1 = 68.48 rupees)
["source-ndtv"]