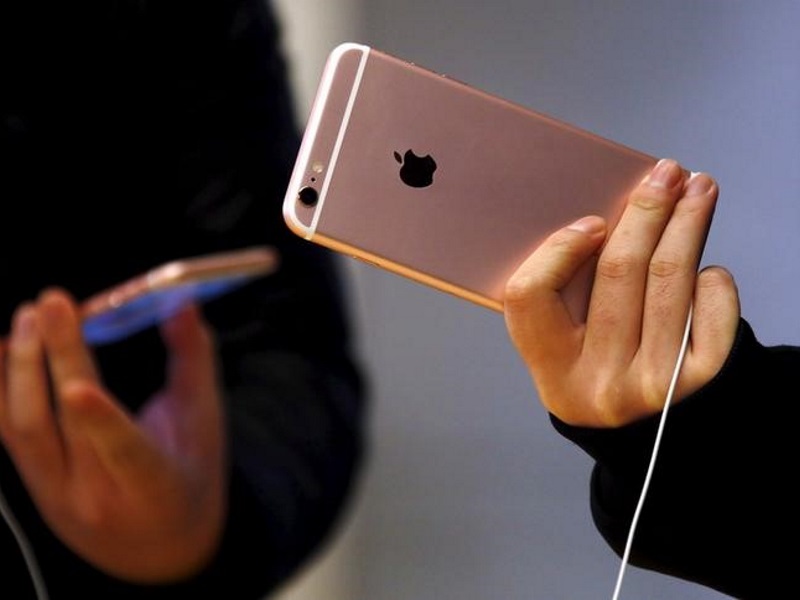 Court records released on Tuesday show the US Justice Department has in the last four months sought court orders to force Apple Inc to help investigators extract data from 15 iPhones in cases across the country.
The disclosure comes amid a heated dispute between Apple and federal investigators over access to a locked iPhone belonging to one of the killers in December's mass-shooting in San Bernardino, California.
(Also see:  Apple Urges US Government to Form Commission on Encryption)
In a letter unsealed on Tuesday addressed to a federal judge in Brooklyn, New York, overseeing one such case, Apple said it had received requests since October to assist law enforcement in accessing 13 other locked iPhones.
Prosecutors said they were aware of a 15th case filed in Massachusetts, in their own letter filed late on Monday ahead of the unsealing of Apple's Feb. 17 list of cases.
Those cases include one announced last week in which a federal magistrate judge ordered Apple to unlock the iPhone belonging to one of the killers in the San Bernardino shooting, which has escalated into a high-publicity showdown between Apple and the US Federal Bureau of Investigation.
According to Apple's letter, the technology company has objected to providing law enforcement assistance with regards to at least 12 of the 15 iPhones so far.
The letter was addressed to US Magistrate Judge James Orenstein, who since October has been weighing whether to order Apple to provide authorities access to data on a locked iPhone in a narcotics-related case.
Prosecutors earlier said that before the Brooklyn dispute emerged, Apple had since 2008 received 70 court orders requiring it provide similar assistance to which it complied without objection.
In contrast to the San Bernardino case, many of the cases listed by Apple and the Justice Department appear to involve iPhones using an older Apple operating system, which has fewer security barriers to surmount.
The Justice Department on Friday filed a motion seeking to compel Apple to comply with a judge's order to unlock an iPhone belonging to one of the San Bernardino shooters, portraying the tech giant's refusal as a "marketing strategy."
Apple Chief Executive Tim Cook has refused to do so, and sent a letter to employees Monday morning making clear the company's hardline stance refusing to make software to unlock the phone addresses broader issues, not just a single device linked to a grisly attack.
["source-gadgets.ndtv"]