In keeping with tradition, we kicked off the new year by asking you which trend or feature you are most looking forward to in the new, nice and decimally symmetric year 2020. We were rather pleased to see such a level of engagement on your part and not only in the poll itself. The comment section saw some pretty lively and interesting discussions, bringing up talks on charging standards' merits and downfalls, debates on construction materials, as well as broader hardware and services discussions Kudos to all the participants and for anybody who skipped the previous article, we definitely urge you to scroll through said comment section.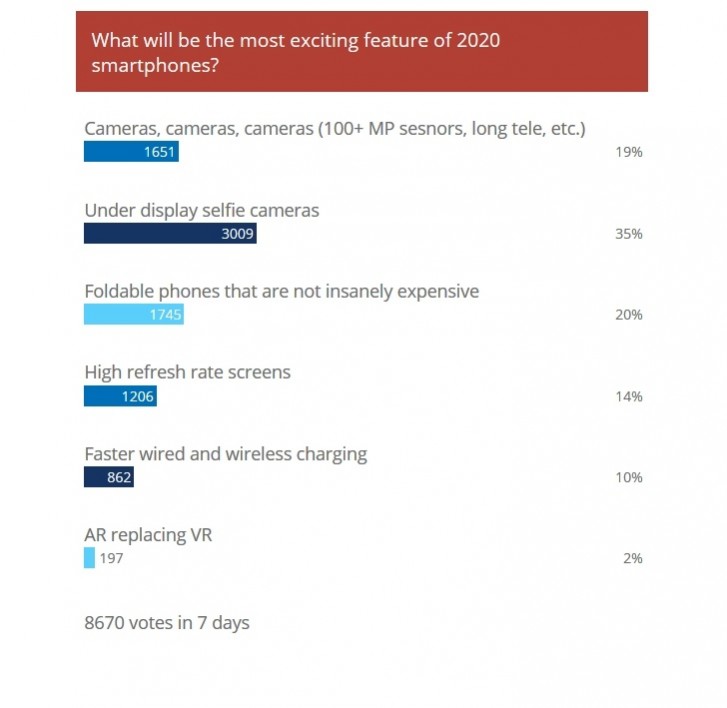 Circling back to the official poll results – most of you agree that camera innovation and advancements are the shape 2020. 2019 really did see a massive surge in smartphone camera innovation so there's every reason to believe that this year the race will heat up even further.
Periscope cameras with even longer and higher quality zoom, a multitude of focal lengths and even larger sensors – there's no shortage of things to look forward to.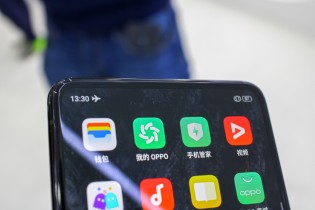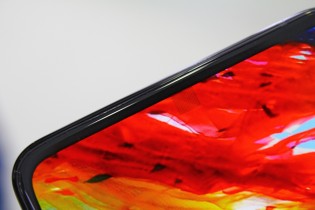 A prototype of an under display selfie camera
Unsurprisingly, many of you really want to see under display selfie cameras finally become reality. These are clearly gathering popularity – even since the first working prototypes were shown. In a new development, hot off of the CES 2020 show floor, the OnePlus Concept One does, in a way, represent a step in the same "hidden hardware" direction. Maybe we aren't that far away from finally getting rid of those pesky puncholes and notches.
The other big thing are new, better and more affordable foldable devices. And while we might still be a some way away from a mid-range folding handset, steps in the right direction are definately made. The Motorola Razr is already $500 cheaper than the Galaxy Fold and if rumors are to be believed, the Samsung Galaxy Fold 2 will cost under $1,000 – half as much as its predecessor. Sure, that's not exactly pocket change but Rome wasn't built in a day.
["source=gsmarena"]