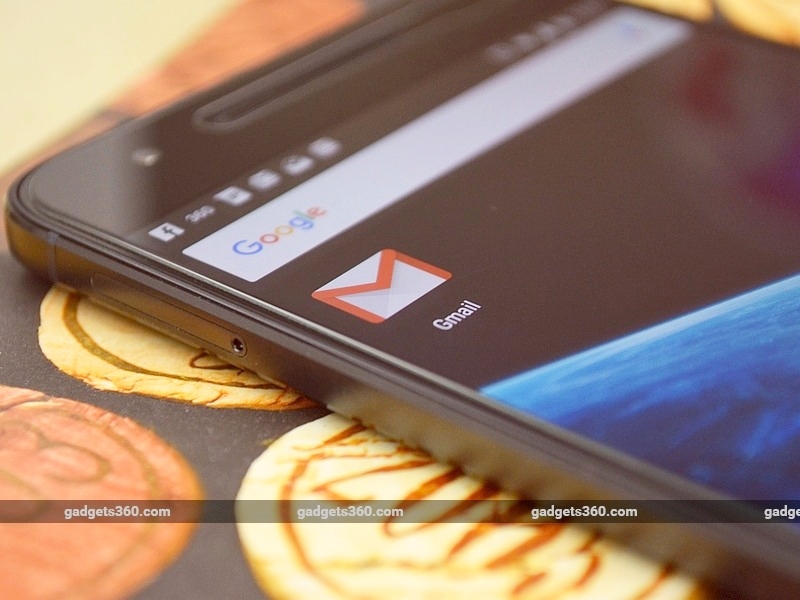 Google last year started letting Yahoo, Outlook, Hotmail, and users of other email services link their non-Gmail accounts to Gmail. This gave users access to their non-Gmail mails within the Gmail client for Web and mobile. Google on Wednesday announced an expansion of this feature, with Gmailify. It brings two major additions, with the biggest being that users without a Google or Gmail account can now use the Gmail app for Android and Web client. The second, is that features previously limited to the Gmail account of the user will now be accessible even on non-Gmail accounts.
To be more specific, users with Yahoo, Outlook, and Hotmail email accounts will get access to Gmail features like spam protection, Inbox organisation (e.g. Priority Inbox), faster search with advanced search operators, and better mail notifications on mobile. The expanded Gmailify access also includes Google Now cards, which means hotel and travel information from non-Gmail accounts will also show up as notifications for Android users.
It is worth noting that Gmailify is limited to Yahoo, Outlook, and Hotmail accounts for now but Google has plans to broaden the list in future. The feature can be found both inside the Gmail app for Android and on the Web.
To use Gmailify, users would need to log in via the Gmail app for Android or mail.google.com. New users without a Google account can create a Gmail account using their non-Gmail address. They then, along with users already with a Google account, have to then go to Settings > Link Accounts to associate the non-Gmail address. On its support page, Google elaborates on the unlinking process, "We'll then ask you if you'd like to keep all the emails that we imported into your Gmail mailbox from your other account… If you remove them from Gmail, they'll still be in the inbox of your other provider (for example, Outlook or Yahoo! Mail)… If you keep them in Gmail, they'll stay in your Gmail account. However, if you move or delete them in Gmail, these actions won't be reflected in your other account…
After you unlink your accounts, Gmail will stop showing you new messages from your other account."
Earlier this month Google tightened the security for its Gmail service by introducing a new feature where the search giant will flag those email providers that don't support Transport Layer Security (TLS) encryption. The TLS encryption is aimed at ensuring a connection is secure before exchanging data between server ad client. Emails sent using such mail services will be flagged with a red broken lock icon on the top-right corner of the mail.
["source-gadgets.ndtv"]