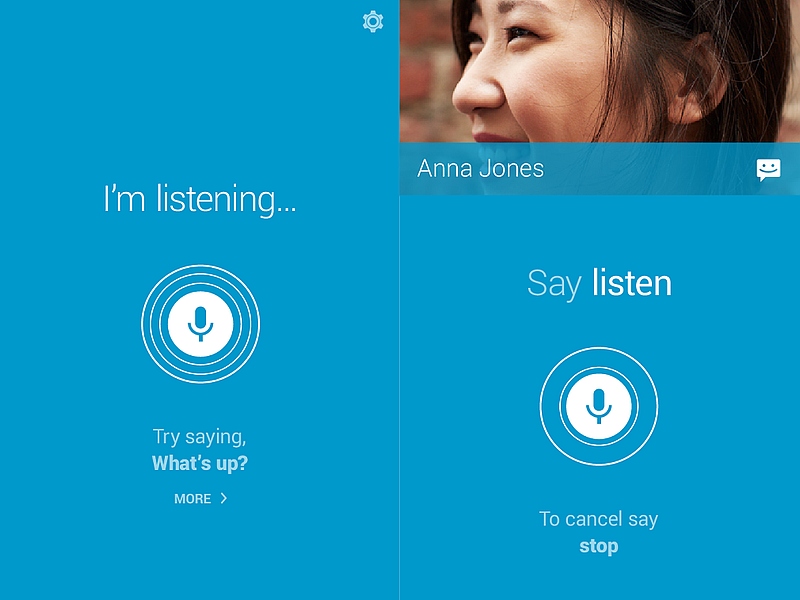 Motorola on Friday started rolling out an update for its voice command app, dubbed Moto Voice, on handsets. Motorola in the recent past decoupled most of its native apps from the firmware it loads on its phones, in the attempt to be able to provide iterative updates to the apps without requiring to rollout entire firmware updates.
The updated Moto Voice app is available via Google Play, and users of the app will also receive an update notification.
The Moto Voice update brings several bug fixes and improvements. It is worth mentioning that the app is only for Moto X smartphones and Verizon-based Droid models. The update brings fixes to Facebook and WhatsApp recognition and improves recognition for Motorola commands in Portuguese, dual-SIM interaction in Talk to Me, Call command for German, and Moto Voice interaction when a Bluetooth trusted device is connected. In addition, the update fixes "call looping" when Talkback is on and command "Call" is used and force close function.
Motorola earlier this week reportedly started receiving Android 6.0 Marshmallow update to Moto G (Gen 2). Android 6.0 Marshmallow (previously just Android M) brings features such as revamped app permissions; Google Now on Tap feature; Android Pay mobile payment system, and new fingerprint APIs for developers among others. It also features some Google's security patches as well.
While announcing the Android 6.0 Marshmallow update plans, Motorola listed Moto-specific changes that users will see after updating to the new Android OS version. Some changes to Moto enhancements include removal of Moto Assist feature as part of upgrade to Android M. The company explains that the latest OS includes an option for 'Do Not Disturb' under the 'Sound and Notification' settings that performs similar function what Moto Assist does.
["source-gadgets.ndtv"]