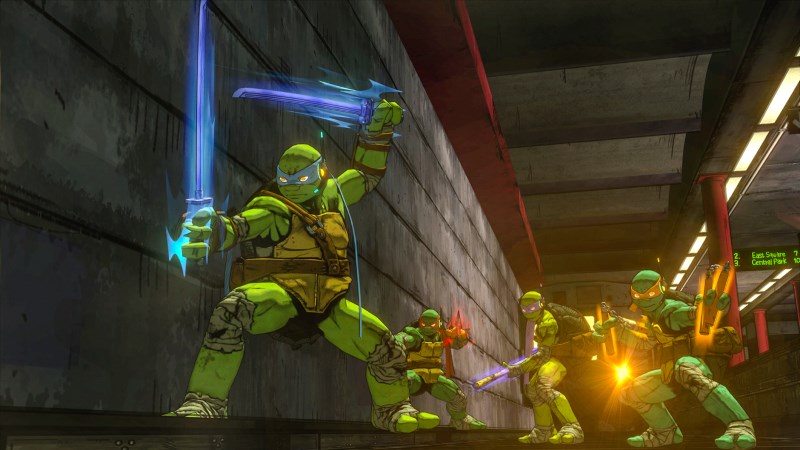 It seems Activision is unwilling to give up on Teenage Mutant Ninja Turtles despite its terrible history with the franchise. Partnering with Japan-based Platinum Games, the company announced on Wednesday a new direction for New York City's green-coloured crime fighters in a half-shell.
Titled Teenage Mutant Ninja Turtles: Mutants in Manhattan, the game will be designed as a third-person action offering that will see the four mutants face off against other mutants, aliens and the ninjutsu Foot Clan led by the Shredder. The latter won't be the only long-standing enemy boss, with Rocksteady and Bebop among a few others.
Platinum Games has earlier worked with Activision on two other multi-platform titles – The Legend of Korra in 2014 and Transfomers: Devastation the past October – with contrasting success. Activision will hope it can bring the better reception to the latter, such as the nostalgia effect and the improved gameplay, to Mutants in Manhattan.
While Ninja Turtles have consistently flat lined as movie adaptations and video games, the comic book series has fared much better thanks to the work of Tom Waltz. Activision has tapped Waltz to pen an original story for the new game.
Mutants in Mahattan will be playable as a single-player campaign or with up to three other friends in an online-only co-op mode. The game will release sometime in summer 2016 as a retail and digital version on PlayStation 3, PlayStation 4, Xbox 360, Xbox One and Windows PC. To recall, the last TMNT game made by Activision was Teenage Mutant Ninja Turtles: Out of the Shadows, which released to mixed reviews in 2013.
["source-gadgets.ndtv"]